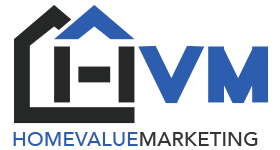 Home Value Marketing Postcards - using a Personalized Home Code, sellers will obtain initial insight on their home's estimated value from a CMA of homes around them.  Agents will receive instant notifications whenever a homeowner redeems their code and views their free report giving you real leads.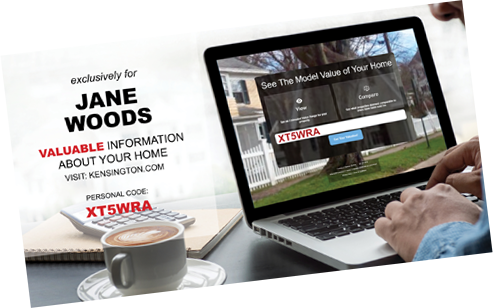 Home Value Marketing Platform
We pre-assign a unique home code, i.e. 4XP553, to each address in your direct mail campaign.  This code along with a general URL i.e. ourhomeinsight.com, (your own custom URL) are printed on each postcard and mailed.
The homeowner simply goes to the URL and enters that code from their postcard, within a few seconds they arrive at their homes page/report.
Social Media Marketing (Add-on)
In about 15-30 seconds the homeowner receives their CMA/Home Value Estimate.
Let The Marketing Continue - Homeowners can use the Home Condition Slider to best reflect their home, Select/Deselect from the CMA, which properties are most relevant to theirs or base only on date, Report Inaccurate or update information, and of course, Contact You as "Only a Realtor, can provide them with the best market value of their home."
This platform can be added to your regular farming cards or run as a stand-alone, in any case, we'll help you every step of the way 🙂
EYE-CATCHING CALL-TO-ACTION
What is one of the most important factors for homeowners in regards to selling or listing their home? Short answer: Value or more importantly, Their Equity. Our Home Value Marketing Platform uses an advanced Automated Value Model (AVM) and provides a strong call-to-action by offering a free home value estimate to homeowners.
NO PERSONAL INFORMATION REQUIRED
Our Code HVM websites customize the web page for that homeowner without requiring any personal information to be entered, including a Google Street View of the homeowner's home and surrounding neighborhood! Homeowners simply enter a code referenced in the call-to-action and the website populates their information instantly! This process leads to a high conversion rate in leads, meaning more opportunities to get a listing.
IMMEDIATE FOLLOW-UP INFORMATION
When a homeowner enters their unique Home Code, the agent will get a TEXT with the property address to notify them and an email with the homeowner's name, address, (phone number, and email if available).  We even offer a small CRM with auto emailing and templates, or simply export the leads to your own CRM.
First, select your postcard from the available options and proceed with your order below.
Yes, after you select your design from the 4 options, you can let us know if you would like any changes. We can also do a custom design for you.
On your order check the box titled "Social Media Marketing Add-on", once your order is placed we'll contact you to get more information.
Yes, you can get a message to any cell phone.
Once your order is placed you can login to your account, you can contact us at any time with any login questions/problems.
Truly fascinating way to get new leads, so far I'm loving this!
Mike S
I'm not a very tech-savvy person but was relieved at how easy it turned out to be.
Vanessa H.